ViscoScope® – the premium brand among process viscometers
Full product range:
Viscosity measurement sensors VA-100 and VA-300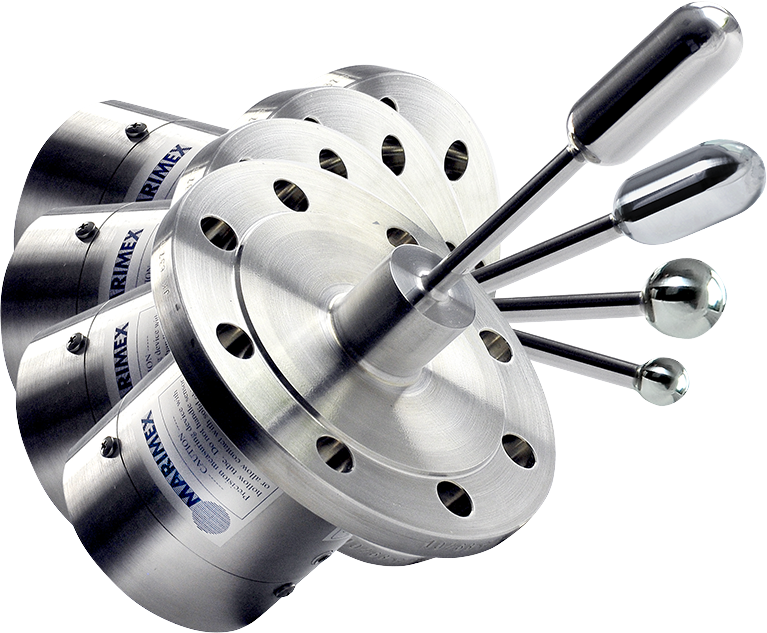 The ViscoScope® sensors are made of high-quality, premium stainless steel and stand out with their intelligent, robust design. To prevent leakages and wear of all moving parts, any part in contact with the process is completely welded. In this way, the inside of the sensor housing is well-protected.
The ViscoScope® VA-100 and VA-300 viscometers are equipped with an integrated Pt100 sensor, so that temperature-compensated viscosity can be determined.
Transmitters for viscometers VS-D250 and VS-4450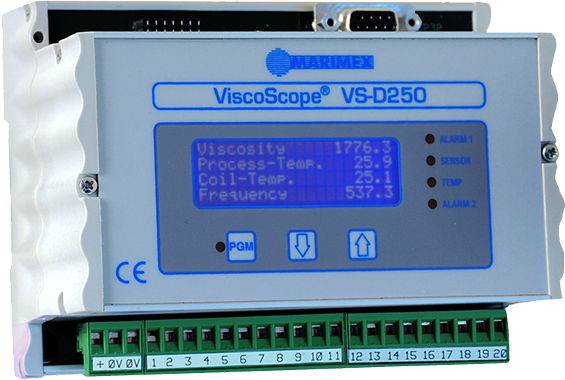 The VS-D250 and VS-4450 transmitters are compatible with all ViscoScope® sensors of the VA-100 and VA-300 series. This ensures maximum flexibility when choosing your process viscometer. The transmitters have an internal resolution of 16 bits, covering viscosity ranges over four decades (e.g. 1 - 10,000 or 10 - 100,000 etc.). It is also possible to set them for measurements with very small viscosity differences, such as milk and whey. Both of the models are equipped with a freely configurable display. Transmission of the measurement and diagnostic data to a process control system is carried out by industry-standard analogue or digital interfaces. Transmitters VS-D250 and VS-4450
 
Prices and availability
For an individual offer for our viscometers, please contact us by phone at
+49 (0) 3681 86-7300 , by email under This email address is being protected from spambots. You need JavaScript enabled to view it. or by using our contact form.
Our experienced sales team is looking forward to your enquiry!