Differential pressure limiter DDB
Electronically configurable pressure limiter, pressure monitor and safety pressure limiter for differential pressure monitoring of air and other gaseous media.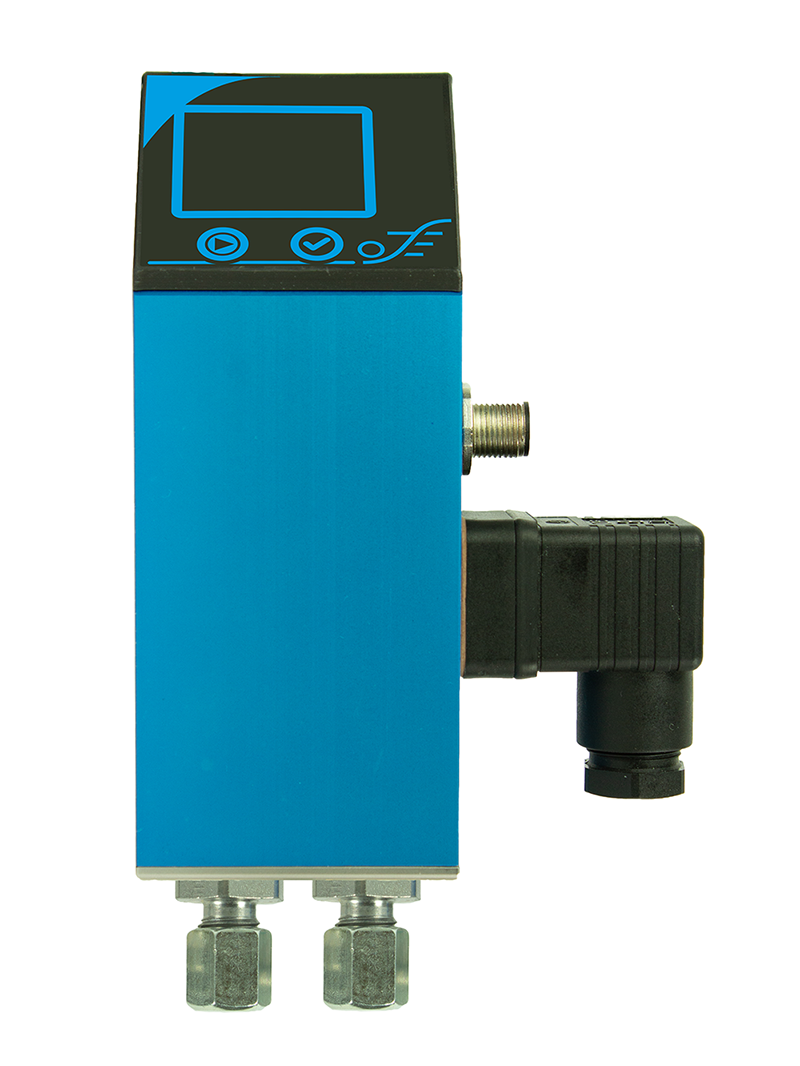 Product Description
In many branches of industry, pressure switches are used to monitor safety-critical systems and pressure circuits. The electronic pressure limiters, pressure monitors and safety pressure limiters of ZILA GmbH offer a high degree of accuracy and the highest safety function. Whether pressure limiter or pressure switch as a single device or even the combination of one of these functions with an additional safety pressure limiter, the ZILA GmbH provides several variants available to achieve the optimum level of safety for you. All devices comply with the safety requirement level SIL-2 and are excellently suited for filter and pump monitoring as well as for general process solutions of mechanical and plant engineering.
pressure switch DWK
Pressure monitors are pressure limiting control units with two adjustable switching points (switch-on and switch-off point). While the switch-off point is used to limit the system pressure, normal operation is released again when the switch-on point is reached.
pressure limiter DBK
Pressure limiters are devices that switch off when the pressure falls below or exceeds a set pressure limit and can then be reset by manual intervention by authorized persons.
safety pressure limiter SDBK
A safety pressure limiter essentially corresponds to a pressure limiter, wherein manual unlocking is only possible by an additional tool.
precise set up of thresholds and switching delays
ZILA's pressure limiters, monitors and safety pressure limiters can be set comfortably and precisely using software. The new device family can be easily connected to a smartphone or tablet and set up. The configuration ist secured via password and authentification.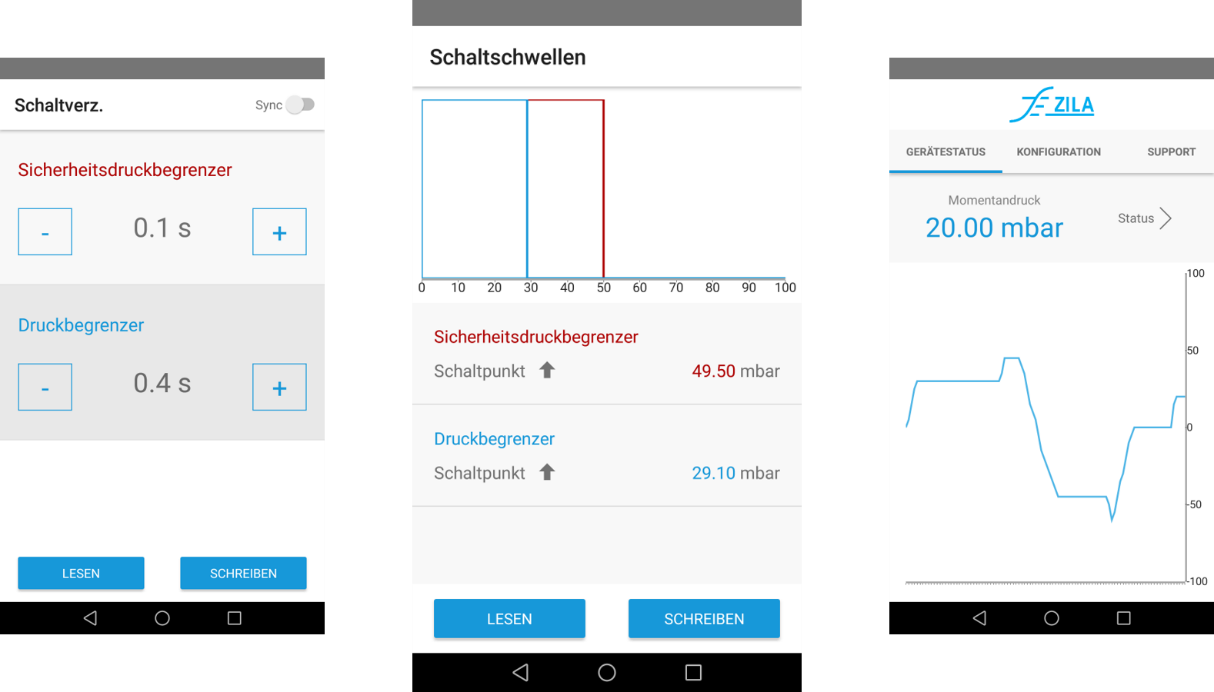 Simple device operation and extensive service functions facilitate plant commissioning
To simplify plant commissioning and the regular testing of safety functions as well as continuous documentation of pressure and temperature, the pressure switches offer comprehensive service functions.
Device master data and change documentation
Before delivery, the device is tested for function, calibrated and the switching limits and delay times are set up. These data are stored in the device tamper-proof. The setting log can be retrieved at any time by using the corresponding app. Changing the settings can be done via smartphone. The device saves the changes, the time and the user.
Digital I/O
The new devices have 2 independent input / output configurable digital I/O pins. These may e.g. be used as a pre-alarm or for "remote unlocking". An internal pullup to 5V is available. The input level may be from 0V to supply voltage (VCC). The input switching threshold is adjustable from 1-24 V. As a digital output, loads up to a maximum of 500 mA can be driven, e.g. Relay coil or contactor.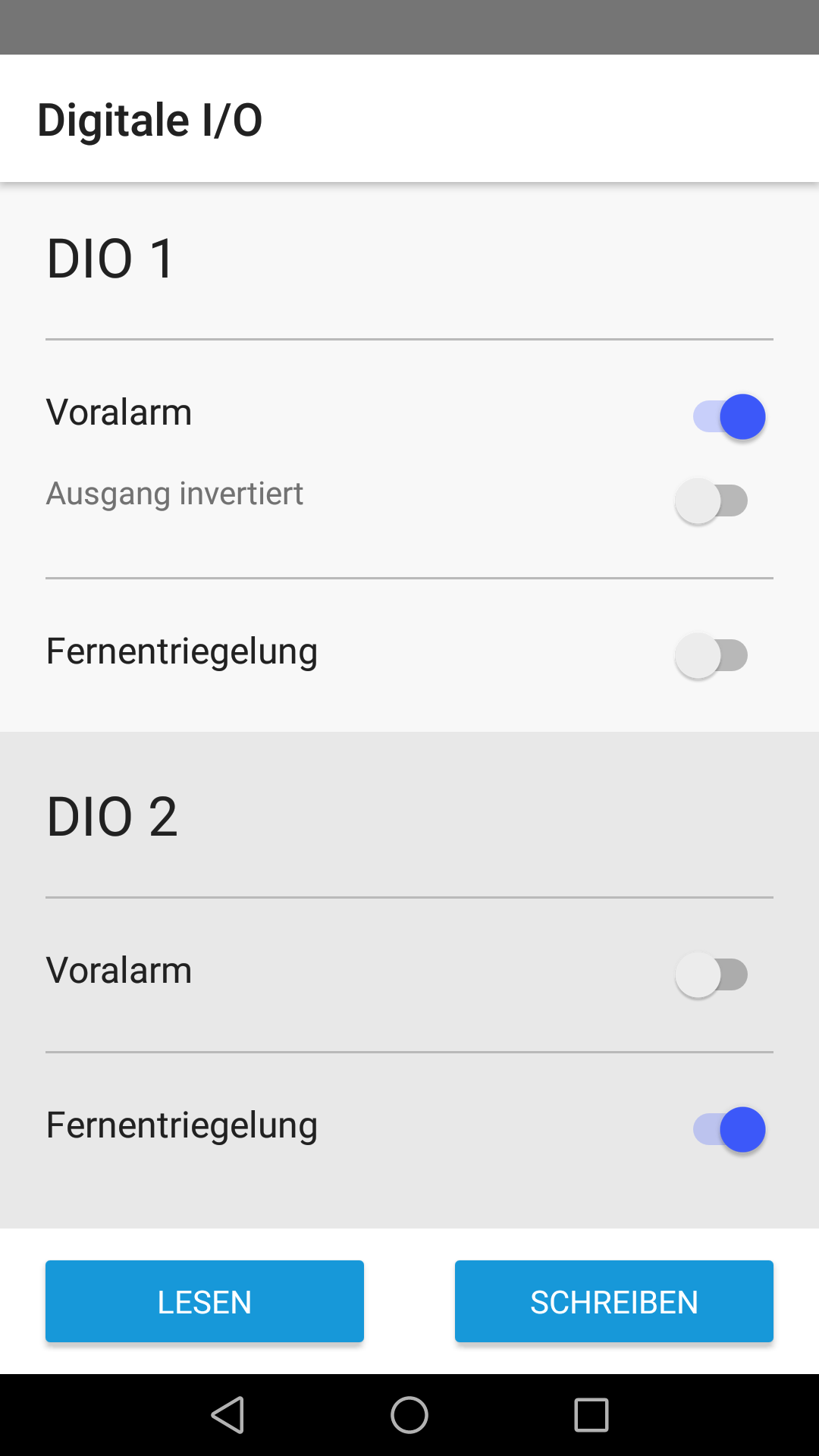 zero point shift
To compensate for offset errors after installation, the function of a zero offset is available. The zero correction can be repeated as often as required within the range of -50 ... + 50% of the nominal pressure. By confirming the key in the app, the pressure applied to the sensor is assumed to be 0 bar. Alternatively, the shift can also be adjusted by a cursor.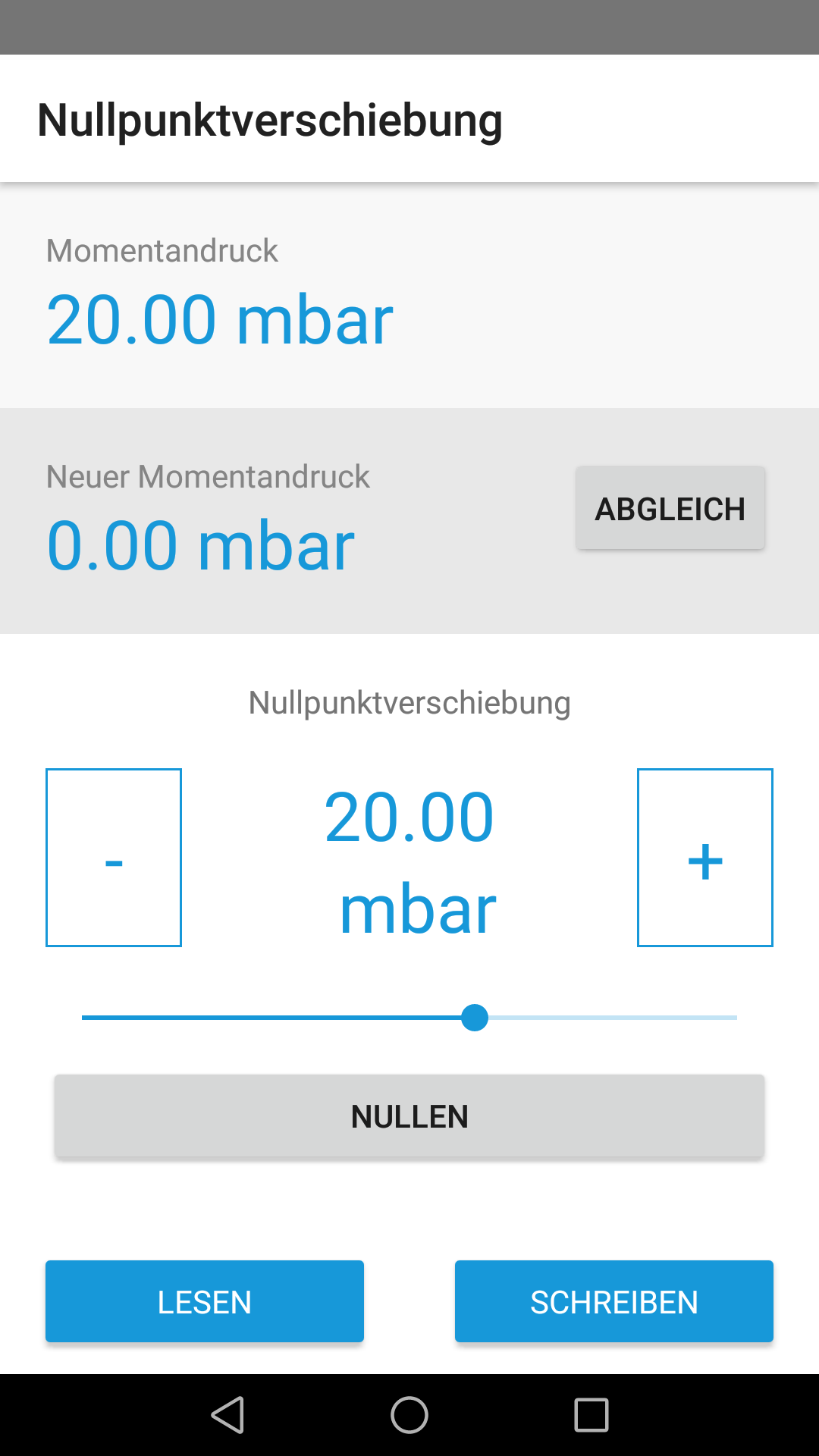 Prices and availability
For an individual offer for our differential pressure limiter DDB, please contact us by phone at
+49 (0) 3681 86-7300 , by email under This email address is being protected from spambots. You need JavaScript enabled to view it. or by using our contact form.
Our experienced sales team is looking forward to your enquiry!