Oil condition sensor Fluidix Lub-6
In-line sensor, based on a multi-channel infrared measuring cell for permanent oil condition monitoring and prevention of machine damage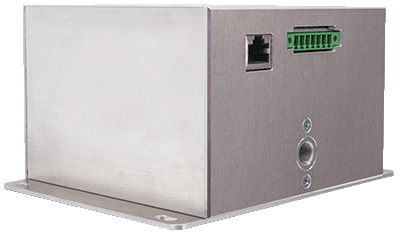 Product description
ZILA GmbH has developed an in-line measuring system, based on non-dispersive infrared technology (NDIR), which permanently monitors the oil condition right in the system. The optical measuring system consists of a multi-channel infrared measuring cell with related electronics and peripherals. In this system, due to their typical bonding forms, the molecules in the oil absorb the infrared light to a certain extent at particular wavenumbers. During operation, these molecular properties change, which means that a signal change can be detected within certain ranges of the infrared spectrum. In this way, the system continuously provides real-time information about the oil condition, comparable to laboratory measurements. The electronics are controlled and configured via a user-friendly graphical web interface. Digital outputs and a ModBusTCP/IP interface also allow easy integration into plant controls.
Easy commissioning and operation through graphical user interface
The sensor can easily be integrated both into existing and new applications. Digital signals and ModBusTCP/IP ensure direct and easy connection of the sensor to a control. A user-friendly interface helps to configure the sensor settings quickly. For example, measuring intervals and various limit values can be defined, according to the oil parameters. Another option is to display the recorded measurement results graphically. This trend already provides information about the oil condition and can be used for monitoring at an early stage. Any changes occurring are automatically logged.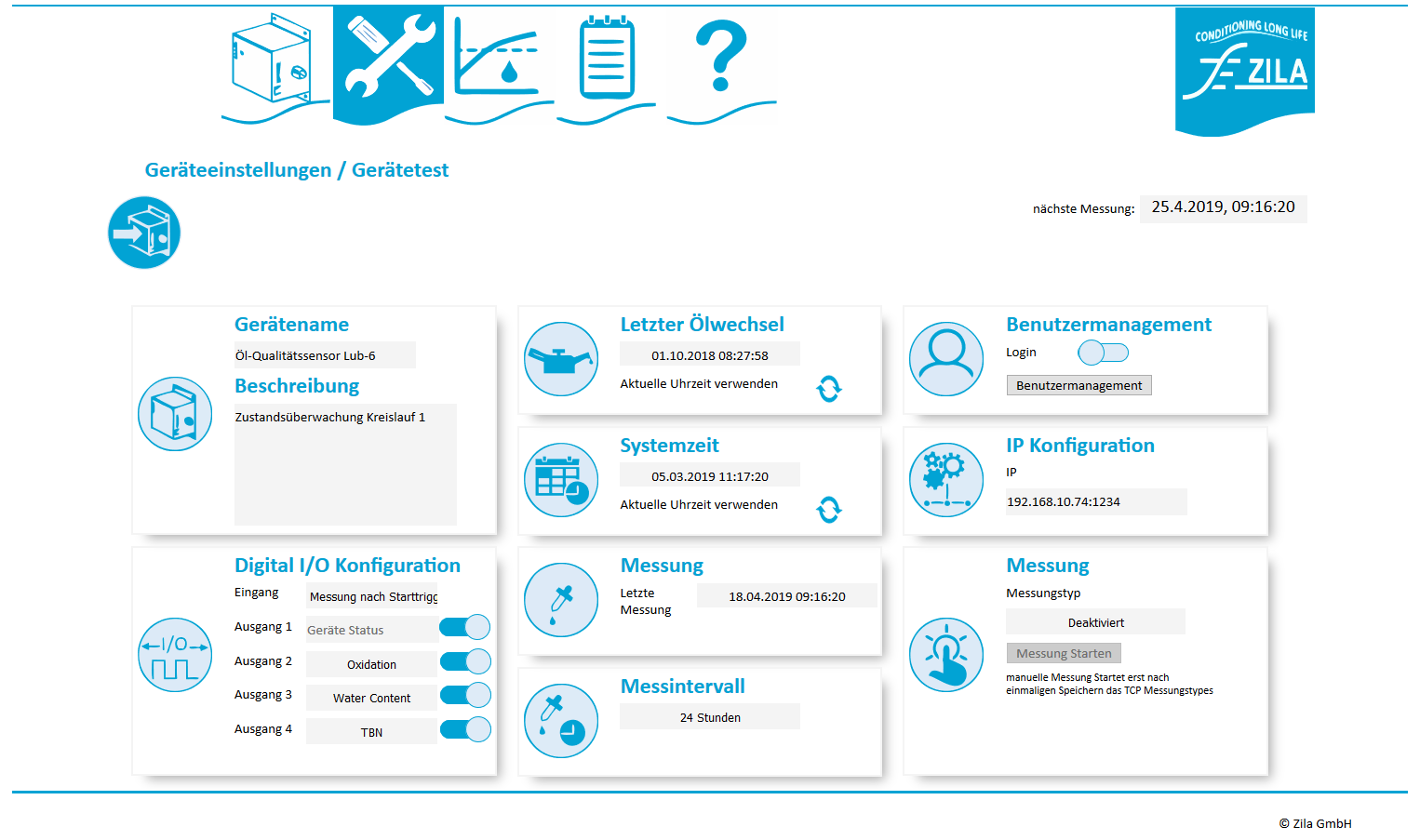 Prices and availability
For an individual offer for our oil condition sensor FluidIX Lub-6, please contact us by phone at
+49-6251-8462-0 , by email under This email address is being protected from spambots. You need JavaScript enabled to view it. or by using our contact form.
Our experienced sales team is looking forward to your enquiry!