Level instruments & probes

Precise level measurement with our leakage probes and overfill protections, according to the German Water Resources Act (WHG) with EX approval and SIL
Full product range
Note for our customers: This is only an extract of our product range on the subject of level instruments. Our full product list with further information can be found here:  E.L.B. Füllstandsgeräte (a company of ZILA GmbH).
If you have any questions, please do not hesitate to contact us, using the contact information provided. We will be pleased to fulfill your request. 
Overfill protection devices / Ex / WHG / SIL

Our level sensors are approved as limit switches for overfill protection systems by the German Institute for Construction Engineering (DIBt) and are used for storing water-contaminating liquids. As soon as the level rises, the float switch activates the reed contacts installed in the guide tube through a magnetic system. Any change in resistance in the sensor circuit, triggered by switching, will then be evaluated by the system and the output relay will be activated. The wetted parts of the level sensors are entirely made of PE, PP, PCV, PVDF. This makes the level sensors ideal for use in tanks storing extremely aggressive media.
Leak detectors / Ex / WHG / SIL

The leak detectors are approved by the German Institute for Construction Engineering (DIBt) for detecting leaking, water-contaminating liquids in accordance with the regulation "WasBauPVO". This regulation determines the qualification of construction products and types under German Water Law. Amongst other locations of use, they can be applied in the space between a tank and its collection tray.
Alarm indicators / WHG / SIL with approval by the German General Construction Supervision Authority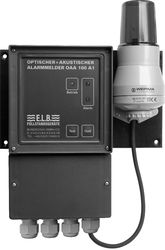 Our alarm indicators are stand-alone signalling devices for alarm indication with optical and acoustic alarm signals. They are equipped with an overfill cut-out device and a leak detector and allow on-site tank monitoring.
Contacts / Ex / SIL & Floats, weights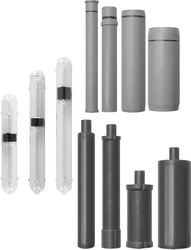 The floats and weights with magnetic elements are used along with our level instruments MTA, ÜTA and W-35...
The bistable contacts BK-380 and BK-390 are magnetically operated changeover switches, changing their electrical switching state, when a magnetic system passes by, depending on the direction of movement of the magnet. They can be (retro-)fitted onto level indicators, e.g. water level indicator W-35..., tank level indicator MTA-50, over-tank indicator ÜTA-32... etc. in order to control the liquid level.
Electrodes / zone 0 / WHG / SIL / Ex / SIL

When using a level limit electrode, the electrode rod can be screwed in manually.
Our conductive electrodes are used for min/max control, limit value indication as well as a dry and overflow protection, combined with our electrode relays.
Float switches / Ex / SIL / RoHS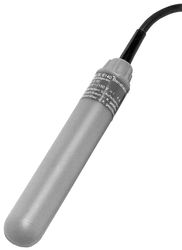 Float switches are used for simple limit value detection. Because of the liquid's higher density, the float swims on its surface and triggers a switching operation when there is a deviation from its horizontal position.
A very good buoyancy force can be assured due to the float's large size.
Magnetic immersible probes / zone 0 / Ex / WHG / SIL

Our magnetic immersible probes can detect level limits for liquid media in containers. Depending on the requirements, the materials used are PVC, PE, PPH, PTFE, brass or stainless steel (1.4571). This makes the magnetic immersible probes ideal, even for use with highly aggressive media.
Pneumatic level switches

Our pneumatic level switches are highly reliable and easy-to-use sensors for liquid detection, especially as overflow protections. The applicable media can be aggressive, sticky or even heavily contaminated liquids. Furthermore, the switches can also be used to signal minimum levels. Use is only permitted in open and unpressurised containers, tanks, etc.
Hydrostatic limit switches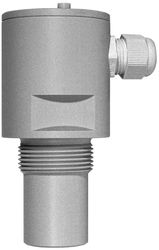 Our hydrostatic limit switches have been designed for use in liquids, including aggressive liquids in unpressurised containers. The hydrostatic pressure of the medium used affects the membrane of the measuring cell inside the sensor and thus causes a change in an electrical parameter. This change is then converted into an output signal via an integrated electronic evaluation system.
Vibration limit switch

The vibration limit switch is a level limit switch for any kind of fluid and is applied in tanks, containers and pipelines. For example, it can be installed in cleaning and filter systems as well as in coolant and lubricant tanks as an overfill or a pump protection. Its function is also ensured in areas where other measuring principles do not work, due to conductivity, deposits, turbulences, currents or air bubbles.
Amps & transducer relays / Ex / WHG / SIL 1-channel and 2-channel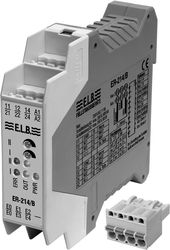 The electrode relays are used for conductive level detection. Possible applications include all areas in which liquid, conductive media must be detected, controlled or regulated in any way. This can include both limit level detection (overflow / dry run) and minimum / maximum control systems.
Continuous immersible probe / SIL / Ex made of brass and stainless steel

The main application of our continuous magnetic immersible probes TK30... is continous liquid level detection in containers. Depending on the requirements, they are made of PVC, PE, PPH, PTFE, brass or stainless steel (1.4571). This makes our magnetic immersible probes suitable even for use in highly aggressive media.
Hydrostatic level measurement
/ SIL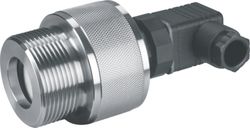 Our hydrostatic screw-in probes are used for level measurement in water and in clean to slightly contaminated liquids, as well as in acids, alkalis or aggressive media. Their areas of application include unpressurised containers and tanks.
Evaluation & display units / SIL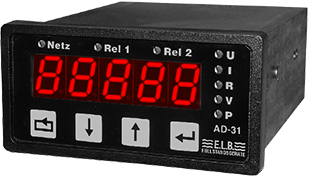 The transmitter converts the resistive signal supplied by our continuous immersible probes into a current signal proportional to the level. With the standard current signal (0/4...20 mA) it is possible to display / register / control levels or other process variables in a three-wire circuit.
Turbidity measurement

Our turbidimeter TRM-100 is a compact device for measuring turbidity in liquids. Turbidity is measured by the scattered light method (angle 90 degrees) for the turbidity range < 1,000 FNU (Formazine Nephelometric Units) and by the transmitted light method (angle 0 degrees) for the turbidity ranges > 1,000 FAU (Formazine Attenuation Units).
Warning system / oil & grease separator / Ex / SIL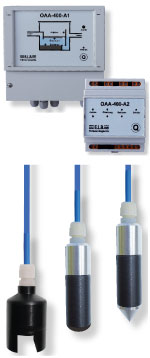 The warning system OAA-400-A1/A2  is used to monitor oil, petrol, grease or light liquid separator systems in hazardous areas.
Monitoring options: Accumulation: Monitoring of the maximum liquid level
Leakage detection: When the liquid level drops, e.g. in the event of a leak
Boundary layer: Monitoring of a defined oil layer thickness
Sludge level: Detection of the sludge level / sand
The condition of connected sensors as well as their signal lines are monitored for line break and line short circuit.
 
Prices and availability
For an individual offer for our level instruments and probes, please contact us by phone at
+49 (0) 3681 86-7300 , by email under This email address is being protected from spambots. You need JavaScript enabled to view it. or by using our contact form.
Our experienced sales team is looking forward to your enquiry!