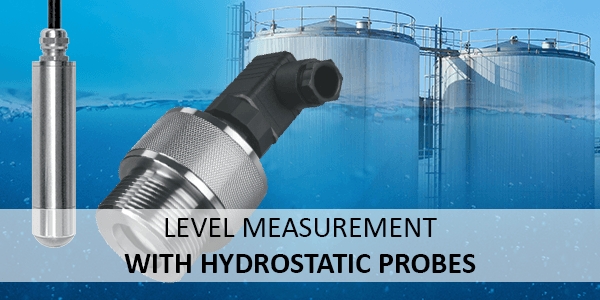 Level measurement in open containers with our hydrostatic probes
Hydrostatic probes allow for precise level measurement in unpressurised, open tanks and vessels as well as in underground applications such as shafts, wells and boreholes. Depending on how they are accessed, the level is detected via submersible or screw-in probes.
Our probes convert pressure directly into an electronic standard signal in order to display the level in analogue form, e.g. in litres, m³, kg or %. We recommend the use of immersion probes especially for difficult mounting positions. For installation, it should be noted that the immersion probe is suspended from the top of the tank.
The screw-in probe must be fitted directly into the tank through a screw thread at the lowest point to be measured near the bottom.
Principle of our hydrostatic level gauge
The probes are available in stainless steel and ceramic versions. This means they can be used both in water and oily liquids, as well as in aggressive media. A membrane inside the measuring element is formed according to the pressure of the fluid column in the tank. Behind this, a piezoresistive silicon chip generates an output signal of 4...20 mA / 0...10V proportional to the atmospheric pressure via a built-in microcontroller.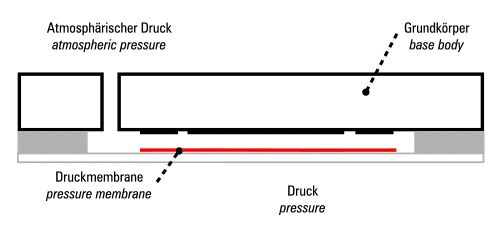 Evaluation and display units

Our programmable digital display AD313, designed for panel mounting, offers a scaling function to display individual output values (litres etc.) as level-describing parameters. Moreover, adjustable limit values can be monitored by means of an alarm function as a relay output with this device. For this, you also need the top-hat rail evaluation units TK-313 or TK-315 to show the filling level in per cent. With the TK-313, two limit values can be monitored whilst with the TK-315 even four values can be observed using a relay output. The application described above is illustrated below.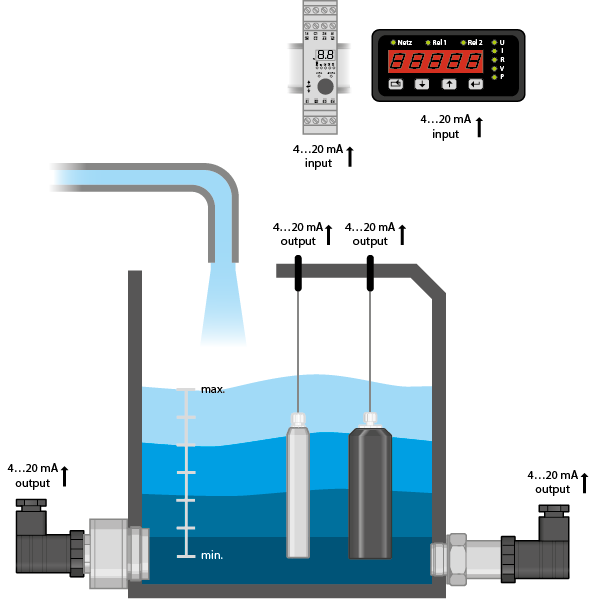 Advantages of our hydrostatic level sensors
Precise measurement, even with difficult tank or container designs
High media compatibility
Applicable even in combination with aggressive media
High reliability along with a long service life
Available as a complete system
4…20 mA output signal
Excellent for level detection
A quick look at our product range for hydrostatic level measurement

Last modified onTuesday, 08 June 2021 09:39